Beta Club Quizbowl
Jump to navigation
Jump to search
The Beta Club is an honor/service organization for American primary and secondary school students, which is primarily active in the greater Southeast, though it has state chapters as far north as Illinois and as far west as Texas. It is roughly analogous to the more universal National Honor Society. Since at least 1985, the Beta Club has sponsored a high school quizbowl championship at its annual national conventions, and in 1999 middle school and elementary school divisions were added. Prior to the rise of good quizbowl, some prominent teams such as Dorman often made sure that all of their players were Beta Club members and made a concerted effort to win this tournament, especially if they had become disenchanted with the NAC and wanted a less ethically fraught opportunity to play terrible questions. Ever since the availability of superior alternatives, this has become less common, though nationally prominent quizbowl team Dunbar still participates.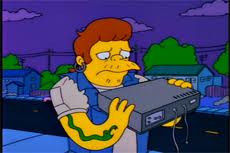 The questions may currently be written by Bryce Avery. There is no apparent central repository of information on who won the tournament prior to 2009, who the previous question supplier was, or even exactly when the event started.
Results from 2009 on (in the form of a list of the top 4-5 teams only) are maintained at the Beta website. Prior results can be found elsewhere for most years.
The junior division includes both middle school students and 9th graders (including from districts where high school begins at 9th grade), so teams entirely representing the 9th grade of a high school sometimes compete alongside middle school teams.
Known info (high school):
| Year | Champion | Second | Third | Fourth | Location |
| --- | --- | --- | --- | --- | --- |
| 1985 | Irmo | | | | |
| 1986 | | | | | |
| 1987 | | | | | |
| 1988 | Irmo | | | | |
| 1989 | Dorman | Loretto | | | |
| 1990 | | | | | |
| 1991 | | | | | Orlando, FL |
| 1992 | Dorman | Irmo | | | Orlando, FL |
| 1993 | | | | | |
| 1994 | | | | | |
| 1995 | | | | | Orlando, FL |
| 1996 | Russell | Gadsden | Dorman | Richmond Senior | St. Louis, MO |
| 1997 | Dorman | Richmond Senior | Miller | Byng | New Orleans, LA |
| 1998 | | | | | Nashville, TN |
| 1999 | duPont Manual | Ezell-Harding | Parkview | Newton | Myrtle Beach, SC |
| 2000 | Southside | Richmond Senior | Baton Rouge Magnet | Pendleton Heights | Dallas, TX |
| 2001 | Dunbar | Richmond Senior | Conway | Greenwood | Cincinnati, OH |
| 2002 | Russell | Ezell-Harding | Dorman | Pioneer | Kissimmee, FL |
| 2003 | Dunbar | Dorman | Parkview | Morristown West | Nashville, TN |
| 2004 | Dunbar | Cutter Morning Star | Johnson Central | Richmond Senior | Atlanta, GA |
| 2005 | Dunbar | Dorman | Russell | Newberry | New Orleans, LA |
| 2006 | Russell | Warner Robins | Ezell-Harding | South Lamar | Greensboro, NC |
| 2007 | Dorman | Parkview (AR) | Parkview (GA) | Russell (KY) | Nashville, TN |
| 2008 | Dunbar | | | Morrilton | Myrtle Beach, SC |
| 2009 | Dorman | Dunbar | Arab | Nettleton | Orlando, FL |
| 2010 | Dunbar | Morrilton | Arab | Highland Tech | Louisville, KY |
| 2011 | Dunbar | DeBakey | Ezell-Harding | St. Thomas More | Nashville, TN |
| 2012 | Dunbar | Watson Chapel | Arab | New Kent | Greensboro, NC |
| 2013 | Dunbar | Ezell-Harding | Northshore | Chisum | Mobile, AL |
| 2014 | Dunbar | Twin Rivers | Watson Chapel | Plainview | Richmond, VA |
| 2015 | Ezell-Harding | New Kent | Bellaire | Hickory | Nashville, TN |
| 2016 | | | | | |
| 2017 | | | | | |
| 2018 | Eastside | Thayer | Chase | Portageville | Savannah, GA |
| 2019 | Norfolk Academic Guild | Mountain View | Eastside | Conway | Oklahoma City, OK |
| 2020 | Eastside | Northview | Baton Rouge Magnet | Central Lafourche | Fort Worth, TX |
Middle school
Elementary school divison - to be added
Links