UTC disk issues
Jump to navigation
Jump to search
After seemingly every tournament hosted by UT-Chattanooga, Charlie Steinhice will make a post stating that the "disk" with the stats on it has been damaged, put in the hands of someone without Internet access, or temporarily or permanently lost, explaining the delay in the posting of statistics, which inevitably are incomplete when they are finally posted weeks or months after the tournament. Amazingly, this has afflicted TEN tournaments. One would think that Steinhice would start backing up his files to a variety of locations via the Internet, and avoid walking under any ladders due to his apparently world-class bad luck.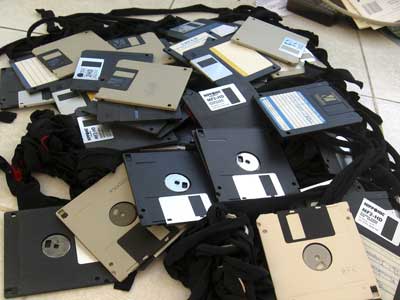 Tournaments with issues
"Full results and stats will follow after (a) I get some sleep and (b) I find the diskette."
"My apologies for the delay in posting full results; as some of you know, I left on a business trip straight from the RC Cola last Sunday night. Plus once I got home I had to find the disk."
"I have to get the disk from UTC's official stats goddess, Dorothy Morisch, but I won't be able to till I get back to Chattanooga from a trip to Chicago."
"For those wondering whatever happened to the Moon Pie and RC COla stats, the floppy disk they're on is fried. I'm checking with UTC stats demigod Wally Edmondson to see if they're retrievable from the hard drive of the laptop he was using; otherwise we'll have to reconstruct."
"Sorry for the delay -- first the disk went missing, then once I found it, the Windows issue neatly uninstalled MS Office."
"Sorry to be so slow in posting results from our June tournaments -- I skipped town for a week-plus. Results will probably be posted tomorrow night, assuming the diskette is still where I think it is."
"Congratulations to Florida State and Louisville, winners of (respectively) Division I and Division II at the 2006 Moon Pie (TM) Classic, held at UTC on Sat. 4/22/06. My apologies for not posting full results at this time -- we've had a disk issue and may need to reconstruct the stats."