Virginia Tech
Jump to navigation
Jump to search
Virginia Tech

Location:
Blacksburg, VA
Current President or Coach
President:
Alia Wilson (2019–present) Advisor:
Mike Hundley (2012–present)
National championships
none
Virginia Polytechnic Institute and State University is a public land-grant university located in Blacksburg, Virginia. Its quizbowl team, known as the Academic Competition Organization at Virginia Tech (VT-ACO), has been active for many years.
History
VT-ACO was established during fall semester 1995 by undergraduate students Jeff Ford, Dennis Loo, and Jason Thweatt. In the words of the club's constitution, its founding mission was to "promote greater campus participation in College Bowl and other academic invitational tournaments by overseeing the administration of the intramural College Bowl tournaments, sponsoring other campus activities, and selecting teams for intercollegiate play."
Despite being newcomers on Virginia's collegiate quizbowl circuit, VT-ACO thrived during its early years. In only its second year of operation, the organization made it to the 1997 NAQT ICT. In 1998, Tech sent teams to that year's ICT as well as the College Bowl NCT, where they would make a second appearance the following year.
One of the greatest successes in the recent history of the team was during the 2007 ICT at the University of Minnesota. They finished 14th out of the 32 schools in Division II. Their top three players were Sarah Mahood, Martin Davis, and Michael Hundley, with respective PPTHs of 2.41, 0.69, and 0.65. Mahood was the fourth highest scorer in the division. They returned to ICT the next year, this time less successful, placing 24th with a 3-10 record.
In 2010, former Maryland player Dan Goff transferred to Tech from J. Sargeant Reynolds Community College. Elected VT-ACO's president the following year, he – along with Mike Hundley, now the team's advisor – helped to bring the team back after a period of relative inactivity. Founding member Jason Thweatt, who returned to Tech in 2002 as a professor and advisor/coach for VT-ACO, left the team in 2012.
In 2014, the team hosted SCT and competed at ICT finishing 18th. The team comprised of freshmen Matt Fleischer, president Michael Chuber, junior Max Chewning, and senior Omar Abu-Realh.
In 2018, the Hokies returned to ICT, winning the 2018 Carolinas Sectional. The team comprised of president Eric Chang, sophomore Jack Huguenin, graduate student Sarita Hough, and sophomore Nick Luca. They finished 23rd overall.
Team members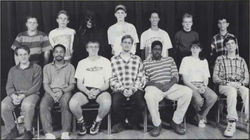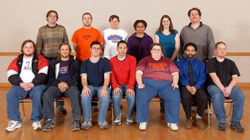 Current roster
Former players
Hosted Tournaments