Quizbowl
Jump to navigation
Jump to search
Quizbowl, or quiz bowl, is the most common name for a team-based competition involving answering knowledge-testing questions with a buzzer. Quizbowl is played at thousands of colleges, high schools, and middle schools across the United States, but competitions exist throughout the world with different names and different formats. In the US, the most common format on the national high school and college level is a two-team competition in which the teams compete to buzz in on tossup questions and then collaborate on bonus questions.
The typical quizbowl competition features questions from a variety of academic subjects, including literature; science; history; religion, mythology, and philosophy; fine arts; social science; and geography.
Some of the variants of quizbowl played across the United States include Scholastic Bowl, College Bowl, Academic Bowl, Academic Competition, Academic Challenge, Brain Bowl, Scholar Bowl, Scholars Bowl, Quick Recall, Knowledge Bowl, and Scholastic Scrimmage.
A transcript of a sample game can be found here.
Formats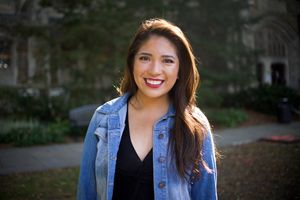 Quizbowl tournaments are buzzer competitions that cover a variety of academic categories
The main format of college quizbowl, which is generally more uniform than the high school game, is ACF, which is a type of tossup-bonus format, i.e. in which each game consists of a packet with 20 tossups and 20 bonuses. (It is not unusual for tournaments to use powers, which ACF does not use.) The high school game is more diverse and regional, but the trend in recent years has been for many high tournaments to move towards being similar to ACF in format. There are also a growing number of middle school tournaments that are similar in format to ACF.
Tossup-bonus is not the only format used. Another format is the four-quarter format, which may incorporate alternative question types like worksheets and lightning rounds.
Another trend in quizbowl is an increasing use of the tenets of "good quizbowl", one of which is pyramidality.
Similar But Non-Quizbowl Formats
The following things are not quizbowl, even though many of the same people who play quizbowl are interested in them:
Written tests or competitions or anything that does not use a buzzer at any time
Network game shows like Jeopardy! or Who Wants to Be a Millionaire?
Bar trivia/NTN
Trivial Pursuit and other trivia-oriented board games
Subject-specific tournaments run by and largely for non-quizbowl people (Science Bowl, Entomology Bowl, Beef Bowl, and so on)
Such activities may have plenty of merits, but they are not quizbowl.
Tournaments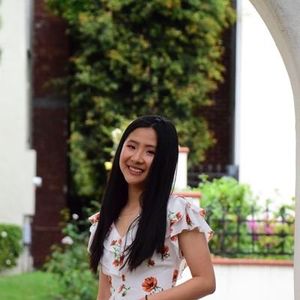 A tournament is the basic unit of quizbowl competition and refers to a competition hosted by a school or other venue where teams play rounds of quizbowl against on another. Any given tournament will use a set of questions that were either written by the host or purchased from either a national provider like NAQT or an informal writing team.
A tournament is typically one day, but may be longer - many national tournaments take a weekend and league play may spaced rounds out over the course of weeks or months.
Most tournaments have a set of eligibility rules which limit players to enrollment in a school of a particular sort (e.g. middle school, high school, or college), but otherwise rely on informal methods to limit participation. Most national tournaments have some sort of qualifier which determines which teams can compete.
History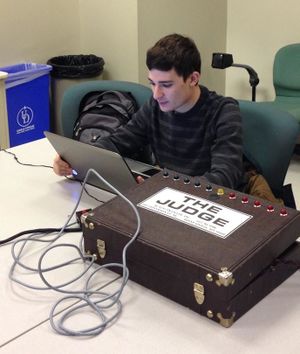 United States
Don Reid developed a quizzing game for soldiers during WWII. He modified his game to produce College Bowl for radio in 1953, featuring teams of college students. College Bowl later moved to, then left, television, and its format was further modified to create the different quizbowl formats offered today. Over the years, many college national, high school national, and high school state championships developed in addition to many local tournaments.
Canada
I.Q. was a CBC radio quiz show for high school teams based on College Bowl's format. It was canceled at about the same time that CBC Television began airing Reach for the Top, based on the UK's Top of the Form radio show. Reach for the Top left television in 1985, but continues within schools. More recently, "good quizbowl" tournaments have emerged, largely through the establishment of events running the same questions as American tournaments, sometimes with some additional Canadian content added.
United Kingdom
BBC radio produced Top of the Form for high school students in 1948 and continued into the 1980s. At the university level, Don Reid brought College Bowl's format to British television with University Challenge in 1962, a program that still airs to this day. Similarly to Canada, a few events have been established using American questions, such as the NAQT British Student Quiz Championships. There is now a (small) independent circuit which produces several sets for use each year (Oxford Open and Cambridge Open).
Caribbean
Various forms of quizbowl are popular in several Caribbean nations, with Jamaica and Grenada appearing to be the most active currently. Jamaica's has been held annually since 1970 and receives national news coverage. Competitions have been held sporadically elsewhere. The U.S. Virgin Islands also has a long-running competition.
Africa
In Francophone countries, various editions of Genies en herbe are ongoing in a number of countries and are the subject of periodic televised shows. East African colleges have competed in periodic revivals of the Zain Africa Challenge. There are also additional competitions in Liberia and South Africa, with some competitions recorded as early as the 1960s. See for more details.
Asia
Many History Bowl competitions have been held across Asia throughout the latter half of the 2010s along with a growing number of NAQT events. In 2018, NAQT revived the NAQT Asian Championship, with the 2018 edition hosted in Singapore and the 2019 division hosted in China.
Latin America
A small number of schools compete in Knowledge Bowl tournaments sponsored by the Association of American Schools in Central America. The Association of American Schools in South America uses questions by Avery Enterprises.
Questions
Here are many examples of good questions.
Resources