Jerry Vinokurov
Jump to navigation
Jump to search
Jerry Vinokurov
Noted Subjects:
Physics, Literature, Philosophy, Eastern Europe, History, General, Ilf and Petrov
Current Collegiate Team
Retired
Past Collegiate Teams
Berkeley (2000-2005); Brown (2006-2010)
High School Team
La Jolla High School (1996-2000)
Middle School Team
None
Jerry Vinokurov is one of the greatest players in the history of the game. He began his career at Berkeley and went on to found a successful club at Brown University. Pound for pound, he was the angriest man in quiz bowl, and is also known (by Jacob Vannucci) as scary Mr. internet Jerry due to his angry posting on HSQB about bad tournaments [1].
Playing Career
Vinokurov was a member of the Berkeley renaissance along with Seth Teitler, Selene Koo, Jeff Hoppes, and Ray Luo. He was on the Berkeley team that finished second at the 2004 ACF Nationals and he was the leading scorer on the Berkeley team that finished third at the 2005 ACF Nationals.
After finishing his undergraduate in math and physics, he came to Brown, where he started the team, advertising with a hand-written poster in the mailroom - leading to Eric Mukherjee joining the team. In later years, the team picked up, acquiring Dennis Jang, Aaron Rosenberg, Daniel Klein, and several others. Under his leadership, the team became a dominant writing and playing force, winning 2nd place at the 2007 ACF Nationals, the 2008 ACF Nationals, and the 2009 ACF Nationals (losing to Chicago each time).
Jerry has had many notable victories at open tournaments including winning the 2008 Chicago Open with Eric Mukherjee, Matt Weiner, and Jonathan Magin and placing second at CO in 2006, 2007, and 2009. He also notably won the 2009 Minnesota Open playing with Eric Mukherjee and Guy Tabachnick.
Writing and Editing
Jerry is one of the best (and most versatile) editors in the modern game. He was ranked third in Eric Kwartler and Ryan Westbrook's list of the game's best writers in 2008. He was the editor-in-chief for the 2010 Chicago Open, the wildly successful 2010 ACF Regionals, and 2009 ACF Winter. Jerry also wrote the critically acclaimed vanity tournaments The Emergency and Jerry Singles. He also edited 2011 and 2014 ACF Nationals sets.
Both Jerry's CO and ACF Nationals were praised for the innovative questions, but were also critiqued as too difficult. The latter was critiqued as perhaps too different in tone than other tournaments to serve as a national championship, although Jerry pointed out he was driven by the oddity and difficulty of many submissions.
Jerry's writing style has been universally praised for producing interesting and enjoyable tournaments[2], but has sometimes been criticized for writing on things that are too difficult and valuing interesting topics over ones that are important.
Mentorship
Jerry has been an important advocate for good quizbowl throughout his career. He served as a godfather figure for the Northeast circuit, founding a healthy program at Brown University, encouraging young players, hosting many after tournament parties, and helping to rejuvenate the lackadaisical region as a whole to the point where it ws able to produce several nationally competitive teams. Apart from that, he is also notable for spearheading the movement that will make the northeast the region with the highest concentration of quiz bowl facial hair, and as the pictures from ACF Nationals 2008 will attest, he has largely been successful. He also maintains QBDB.
Editing
Results
Art
Below is an artist's depiction of Mount Vinokurov, found in the wreckage of Penn Bowl 2009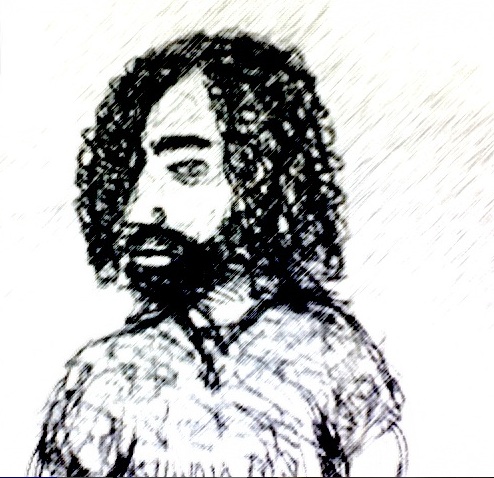 External links